Conservatories / Orange Rooms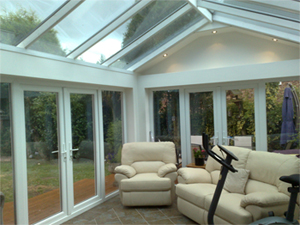 Why have a conservatory that is too cold in the winter & too hot in the summer?
Why have a conservatory that looks old & tired after a few short years?
We build our conservatories or orange rooms to be more like an extension - just with more glass.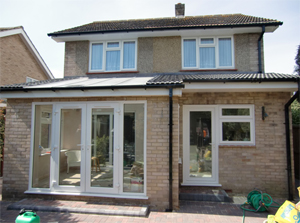 The roof has to be a minimum of 70% glass and the walls a minimum of 50% glass and your external doors have to remain as external doors.
Your orange room can be heated - we normally like to put in underfloor heating but as long as it doesn't run off your main heating system it can be whatever you prefer.
Our orange rooms are built to last, become a part of your home and will add value to your home, even after 10 years!